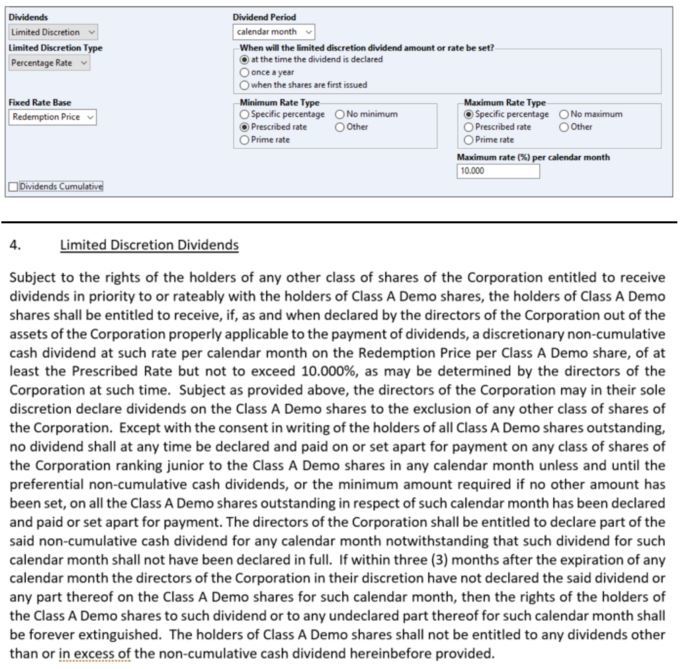 Real Intelligence & Dynamic Drafting
Much more than simple merging of data into static templates.
As an experienced corporate lawyer, you know that drafting share provisions can be an extremely time-consuming endeavour - especially when dealing with multiple classes of shares with a variety of different rights, privileges, restrictions and conditions, not to mention rankings for both dividends and participation.
This is where SpeedMatters is worth its weight in gold.  
Create as many classes of shares as you wish, answer basic interview questions about each class and almost magically, SpeedMatters intelligently drafts the share provisions for you.
The accountant changes your instructions at the last minute - adding new classes, changing attributes, adding a conversion privilege or some such thing - no worries.  Simply add the new share classes and/or make the required changes to your interview answers and "voila" - the share provisions, including all rankings, rights, privileges, conditions and restrictions are automatically udated.